Wedding planner versus venue coordinator
I hear so many people say. "The venue has a wedding coordinator, so we do not need a wedding planner."
Which is what prompted me to write this blog. To explain the differences.
What is the difference between the two
There is a HUGE difference between a wedding planner and a venue coordinator.
What does a wedding planner do
A wedding planner is usually there from the very beginning. Although can be hired further along the planning process.
They will help you with the entire planning process, from start to finish. Here are just some of the roles a planner has:-
Research and suggest suitable venues, arrange viewings and attend if required, negotiate contracts, recommend suppliers, schedule and arrange all meetings, establish a budget and help manage it, create timelines leading up to the wedding, very detailed timeline for the day, assist with seating plans, arrange transportation and accommodation. Give advice and ideas if required. Are generally on hand for whatever your needs are. Whilst keeping you on track and therefore calm.
Maybe where confusion arises. Is that the wedding planner will also coordinate the day, to ensure that all runs as smoothly as possible and trouble shoot if required.
What is a venue coordinator's role
Deal with anything associated to the venue. For example, organise the viewings and the contracts, arrange tastings, open the venue on the day, ensure the venue is at its best on the day, oversee the set up, follow a schedule for vendors, organise catering and refreshment timelines. Anything outside the venue is not their area. Although a lot of venues have a list of preferred suppliers. It is up to the couple themselves to contact the suppliers.
The biggest difference
The biggest difference is that a wedding planner like myself. Is hired and paid for by the couple. So the planner is someone they have chosen to work with.  The planner works with everyone, but their main priority is the couple. To assist them through the entire process and make sure the couple get the day they envisaged.
Whereas a venue coordinator is employed by the venue and works for the venue. They deal with anything associated to the venue only.
Suggestion  
The ideal scenario is to have your own planner and a venue coordinator. This way you have a team of people working together, to ensure you get the best service and have an amazing day. Without stress or worry.
Personal service
You will get a very personal service with a planner. As you will be working together for over a year or sometimes longer.  You get to build a great relationship and the planner will understand exactly what you want from your day. The planner will be with you along the journey and on the day to put everything in practice..
Most of my clients say, " Helen has become a friend and has helped us stay clam throughout the process.
Have a look at my testimonials page to see what my clients have said
Another thing to be aware of. A lot of venues have more than one coordinator. So although you may have been dealing with one coordinator. On the day it maybe a different coordinator.
Planners work closely with lots of different suppliers. So they will be able to recommend/suggest suppliers that are most suitable for your needs.
Conclusion
So in conclusion. Venue coordinators are great at what they do, of course they know the venue extremely well. But they do not offer the same service as a wedding planner.
I can assure you, that as much as you try to make sure everything goes to plan. On the day there are always a few hiccups. But thankfully if you have a planner onboard you won't have to worry about this.  Each time this has happened I have managed to resolve the issues without the couple even realising. Then I know I've done my job.
If you would like to have a chat, to see how I could help you create your stress free day. Please get in touch 
Here a few images of me at work at different client weddings.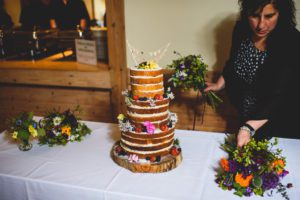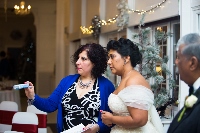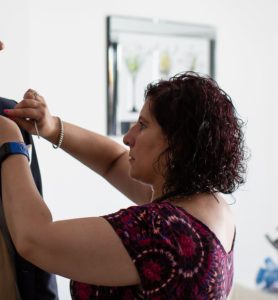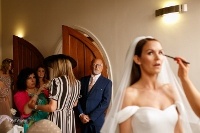 Have a great weekend
Helen xx