Comfy and personalised wedding trainers
Lets talk comfy and personalised wedding trainers.
Hi, I hope you are keeping well on this sunny Friday afternoon:)
How wonderful that we can finally resume wedding plans again. What a relief that there is light at the end of the tunnel at last.
I have written a bridal shoes blog in the past. Here is that link bridal shoes.
https://aphroditeweddings.co.uk/easy-guide-to-bridal-shoes/
However I believe since all the lock-downs. We are all looking for comfort and this I believe is no different for weddings.
I see so many brides spend a lot of money on very pretty high heeled shoes. But by the time they reach the reception when the fun commences. They can barely walk let alone dance and change into flip flops or something similar.
Don't know about you, but I absolutely love a trainer so comfy.
Now you can get lots of lovely different personalised wedding trainers by converse, how cool.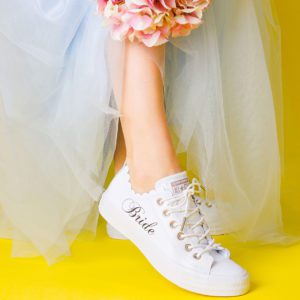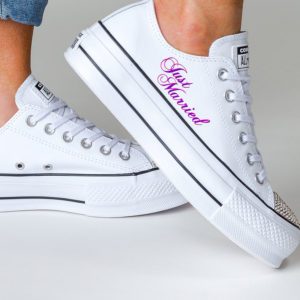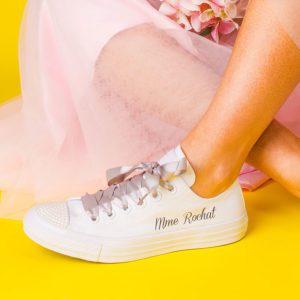 You could go with these Tiffany blue ones as your "something blue"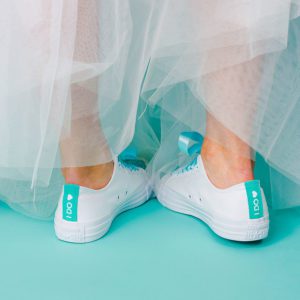 Or even incorporate a stunning bright colour and not forgetting sparkle of course. I love a bright colour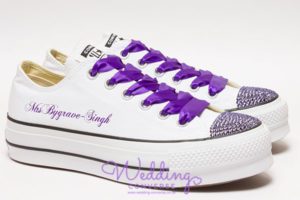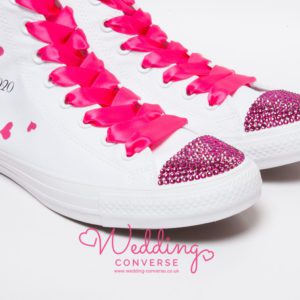 You could even got for a full metallic colour.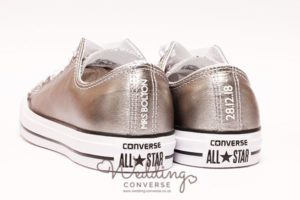 They even have wedding trainers for the groom, whether a themed black classic pair or even a funky colour.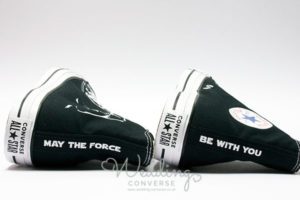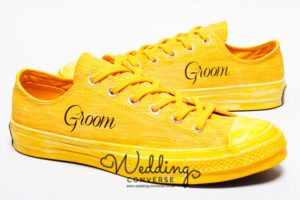 All images as featured on the weddings converse website. There are so many to choose from, check them out
https://wedding-converse.co.uk/
I'm not sure if couples are aware. But as part of my full planning service. I offer researching and assisting couples for specific items, whether it is an outfit, shoes and much more. I have been told before its like having a friend to help you with all things wedding.
If you would like to have a chat about organising any part of your wedding, feel free to get in touch on the link below
https://aphroditeweddings.co.uk/get-in-touch/
Happy trainer shopping and have a lovely weekend.
Helen